I will be on vacation for most of the month of December and will return the first week of January and will process all orders then.  Happy Holidays.
It's easy to shop for canvas wraps, framed prints and unframed prints.  And your timing is good.  We're having our annual fall sale.  Click the sale gallery or the other galleries below to see the images in them.  To enlarge an image, click it. Interested in size options and pricing?  Click the shopping cart icon next to the image.  You can choose to have your purchase shipped or bypass the shipping expense and pick it up in the Ridgway, Montrose or Telluride region. The secure online shopping cart accepts credit cards or PayPal. I usually prepare a print within a week. 

The shopping cart on this site has a limited number of size options but, since I'm a skilled printer and print and frame my images myself,  you can order custom sizes including large canvases.  Most of my images can be printed as large as 60 inches wide or tall.  Many can be printed even larger. Below are examples of large canvas wraps and frames I've made for clients.  Email ourayimage@gmail.com or call 970-615-0546 for more information.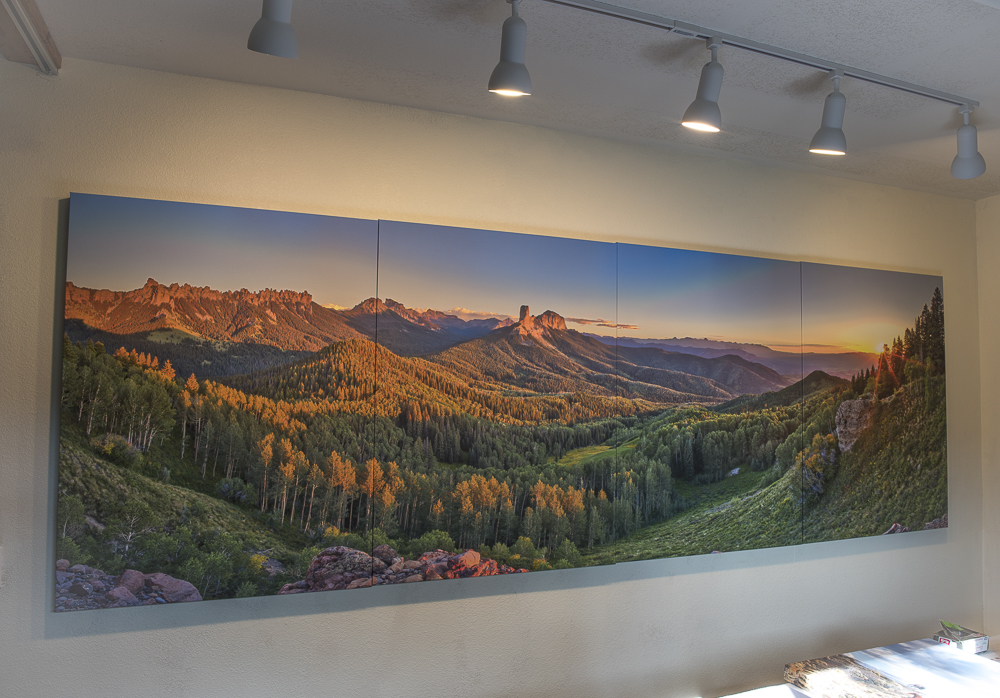 65"x40" canvas wrap, espresso frame
45"x30" canvas wrap with espresso custom floater frame